Swimming Pool & Spa Collection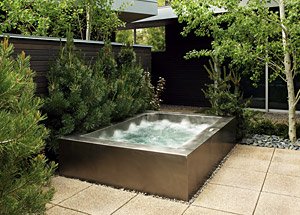 The Spa Collection features stainless steel and copper spas, custom swim spas designs, swimming pools, cold plunge pools, and water features. Every product is designed and engineered specifically for our commercial and residential clients, and our pool and swim spa design collection is second to none. Our vessels are durable and reliable,  and our chlorine-free swimming pools and hot tubs set us apart from other traditional or commercial spa and pool companies.
Learn More »
Luxury Bath Collection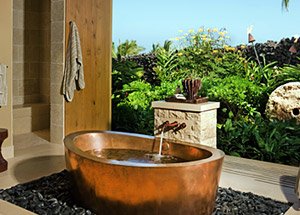 The Luxury Bath Collection consists of stainless steel and copper soaking baths, whirlpools, Japanese baths, custom shower pans, bathroom vessel sinks, bar, and kitchen sinks. Diamond Spas produces an innovative, sustainable line of products catering to upscale kitchens and baths for both residential and commercial spa markets. Create the ultimate luxurious Stainless Steel or Copper bath experience in your home or business with custom-designed fixtures by Diamond Spas.
Learn More »
About Us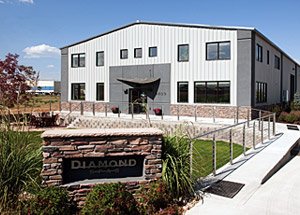 Here at Diamond Spas, we specialize in the custom fabrication of stainless steel and copper aquatic vessels.  Our high-end and commercial spas and aquatic vessels do not use harsh chemicals, making them environmentally friendly and overall, better for your health. We strive to keep our selection of stainless steel and copper vessels safe for the environment and our devotion to using sustainable products will give your home eco-friendly additions that will last a lifetime.
Learn More »