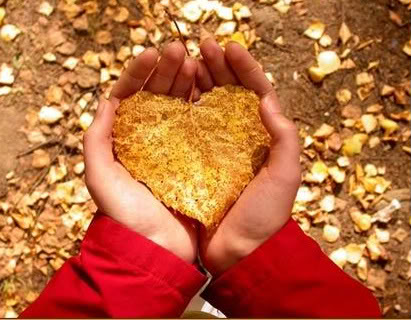 "Whatever our individual troubles and challenges may be, it's important to pause every now and then to appreciate all that we have, on every level. We need to literally "count our blessings," give thanks for them, allow ourselves to enjoy them, and relish the experience of prosperity we already have." — Shakti Gawain
The countdown is on. We are a day away from Thanksgiving and I wanted to take this opportunity to reflect on this past year, and what a year it has been. Gas prices soaring, natural disasters occurring, political in fighting, countries at war and major political elections are just some of the major stories of the year. Sometimes it seems there is not a lot to be thankful for. I remember hearing how Oprah kept a gratitude journal and she urged her audience to do the same. Hey I would be grateful too, to be Oprah. But then she let us in on what she was grateful for..Clean water, a hot bath, a good friend.
At times we get so busy that we don't take the time to look at all the blessings that each of us have-especially the simple things in life.
We here at Diamond Spas are grateful for the work we get to do each and every day. For our small company that has made it through the recession. For great owners who are loyal and appreciative of each and every one of us. And for all of our clients who believe in our quality of work. We had record sales this year! What an accomplishment during these times. We are are getting ready to install our largest stainless steel swim spa/swimming pool EVER next week in New York City-exciting times for us.
For all of you who have been with us over the years and our many clients–Thank you everyone from all of us at Diamond Spas!